Cecilia del Castillo, Corazon Henares and Suzzette Gaston: A Team of Microfinance Revolutionaries in the Philippines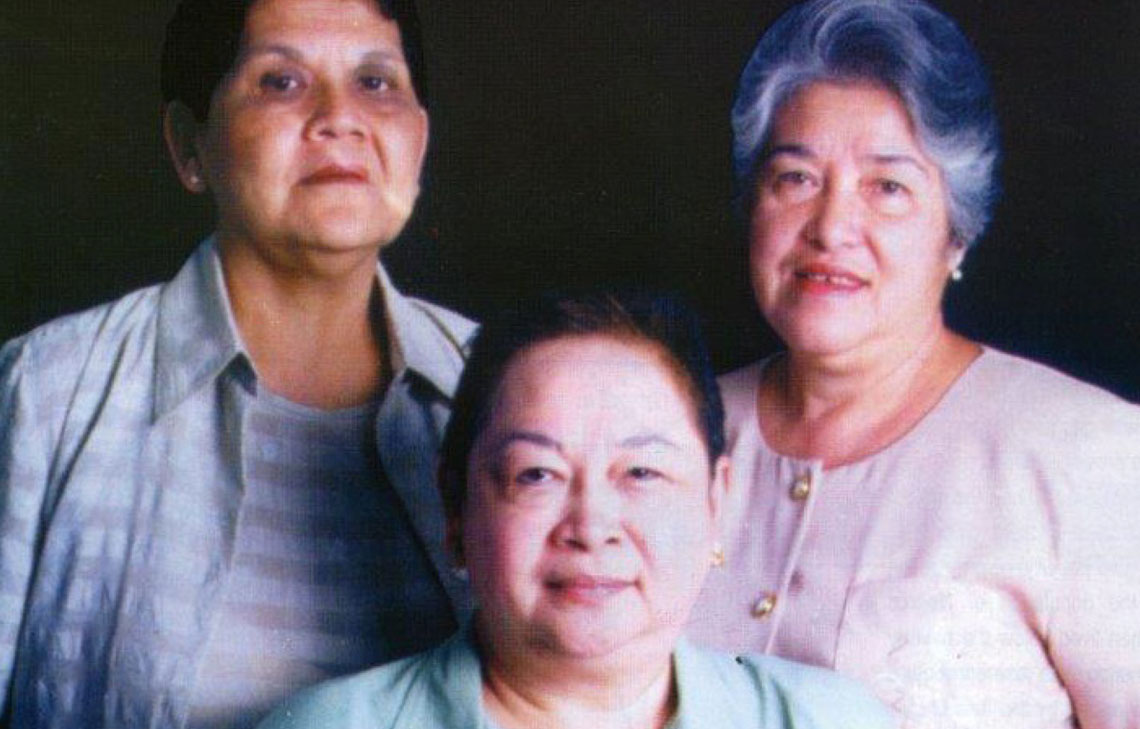 Compassion for the vulnerable and marginalized people of the Philippines brought three women together many decades ago, determined to find innovative solutions for the impoverished. Known as the "pillars" of Negros Women for Tomorrow Foundation, Inc. (NWTF), Cecilia del Castillo, Corazon Henares and Suzzette Gaston knew early on that the power to effect change in the community lay in the hearts and hands of Filipino women.
The 1960s was a pivotal decade in the lives of these three women. Their active community social work brought them together for their first major project, launching an educational television program for public elementary schools and other outfits in rural areas. The experience solidified their commitment to development in the Philippines and their effectiveness as a team.
The pursuit of higher education placed the three women on separate paths. Corazon received an educational psychology scholarship from the East-West Center in Hawaii and completed a study tour Ohio State University in the United States. Cecilia earned her doctorate in counselling psychology from Indiana University in the U.S. It was during business management classes that Cecilia's interest in banking for women was piqued. She returned home and proposed the idea to Suzette, who earned a degree in business administration and commerce from Miriam College in the Philippines. Confident in their skills as a team, Corazon joined them and together they gave life to NWTF.
In response to a sugar crisis that struck Negros Island in the 1980s and the near-famine that ensued, the three women launched a feeding program for mothers and children. In order make it sustainable, they transformed the feeding program into a livelihoods project called The Mother Bakery Cooperative. Soon after, Cecilia was appointed to Negros Occidental's post-Marcos government under Governor Daniel Lacson to spearhead their women-centered initiatives. Lacson appointed Cecilia to lead a task force composed of representatives from several regions in the Philippines to study the Grameen Credit Methodology with Grameen Bank founder Professor Muhammad Yunus in Bangladesh.
The following year, Cecilia was made president of the Philippine Network of Grameen Bank Replicators (PHILNET) and executive trustee of the Charter of the Asia-Pacific for Helping the Hardcore Poor (CASHPOR Philippines). This network provided vital capacity-building training and workshops for early microfinance pioneers in the Philippines in areas such as personal effectiveness, cost-effective interest rates, measuring impact, security and fraud detection.
The training programs, workshops and meetings became the platform for microfinance institutions (MFIs) in the region to share best practices, which in turn became the foundation for Philippine Microfinance Performance Standards and influenced global industry standards as well. During this exciting time for the development of microfinance in Philippines in 1989, the three women's vision for improving the lives of women in the Philippines began to take shape. NWTF opened its first four Project Dungganon group loan branches, using the Grameen methodology, in Calatrava, Manapla, Himamaylan and Sipalay in Negros Occidental. Project Dungganon aims to help marginalized women from rural and urban communities achieve self-reliance and rise above the mire of poverty by providing them with the training and the credit to start or maintain their own small business ventures. By rendering access to collateral-free credit through loans and other services, Dungganon helps them discover their own entrepreneurial spirit and realize their potential to effect positive change in their lives and their communities. NWTF scaled operations quickly, impacting thousands of lives in its first year.
"Our dream at NWTF is that someday our clients will become the kind of social entrepreneurs that will be considered by their communities as leaders and persons of influence that not only work towards improving their own lives but also that of other people in the community."
The 1990s were an exciting time of growth and learning. In 1990, Professor Yunus first visited the organization and three more branches were opened in Escalante, Cauayan and La Castellana. Over the next ten years, NWTF formed a partnership with Catholic Relief Services and received assistance from Grameen Foundation and CGAP (Consulative Group to Assist the Poor), earning global recognition. Cecilia represented NTWF's vision when she acted as moderator at the 1998 Microcredit Summit Campaign in New York City, attended by over 1,000 delegates from 107 countries.
Over the course of the next 30 years, NTWF began expanding its outreach and addressing basic rights beyond the scope of financial inclusion, offering a holistic approach to poverty alleviation. Project Kasanag, an individual lending program, was created for clients whose specialized needs transcended the group-based dynamics of Project Dungganon.
Five years later, in 2005, Dungganon Bank, Inc.—the first microfinance thrift bank in the Visaya Islands—was established to accommodate a broader range of client needs. A robust training program to enhance the livelihood and business skills of clients was developed, enhanced by the formation of a client services department tasked with maximizing clients' income generating and survival skills, in addition to managing client healthcare, legal and scholarship programs.
In 2002, the organization began offering microinsurance to clients after witnessing the immense setbacks they experienced from emergencies related to healthcare. Backed by the firm belief in the role of education as a powerful tool against poverty and oppression, NWTF partnered with Vittana and KIVA to offer an education loan product for clients' children for vocational university courses. Environmental stewardship also has been a part of NWTF's foundation and, in 2009 it began offering micro energy loans to clients for solar-powered lamps, cook stoves and water filters.
Since its inception, Cecilia as executive director—with the unwavering support of Corazon as deputy director of operations and Suzette as deputy director of administration and finance— continues to play a leading role in the direction of the organization. NWTF remains an open and transparent training ground for those interested in observing best practices that have benefited NWTF clients and the organization as a whole. NWTF celebrated its 30th anniversary in 2013.
Looking back, the three women are proud of the organization's achievements toward poverty alleviation. Their passion to help the Philippine community continues to drive them to find innovative ways to uplift the lives of Filipino women in other ways as well.. With their leadership, NWTF's focus is on developing and providing tools to improve clients' total quality of life.
NWTF currently serves more than 180,000 women micro-entrepreneurs in 73 municipalities and cities across Central Philippines, from northern Panay, Negros, Cebu, Samar, Leyte to the southern tip of Palawan.
"Our dream at NWTF is that someday our clients will become the kind of social entrepreneurs that will be considered by their communities as leaders and persons of influence that not only work towards improving their own lives but also that of other people in the community. We wish to see the day that NWTF becomes a byword for comprehensive assistance and development—financial security; business development; health; education; water, sanitation and hygiene, disaster preparedness, environmental stewardship—across Philippine communities where we operate. We work to be their partner in achieving their goals in life." — Dr. Cecilia del Castillo, Corazon Henares, and Suzzette Gaston
Sources for this Story:
http://en.wikipedia.org/wiki/James_B._Reuter
https://www.academia.edu/676408/Broadcast_Based_Distance_Learning_Systems