Jennifer Riria: A Model Leader for Women's Empowerment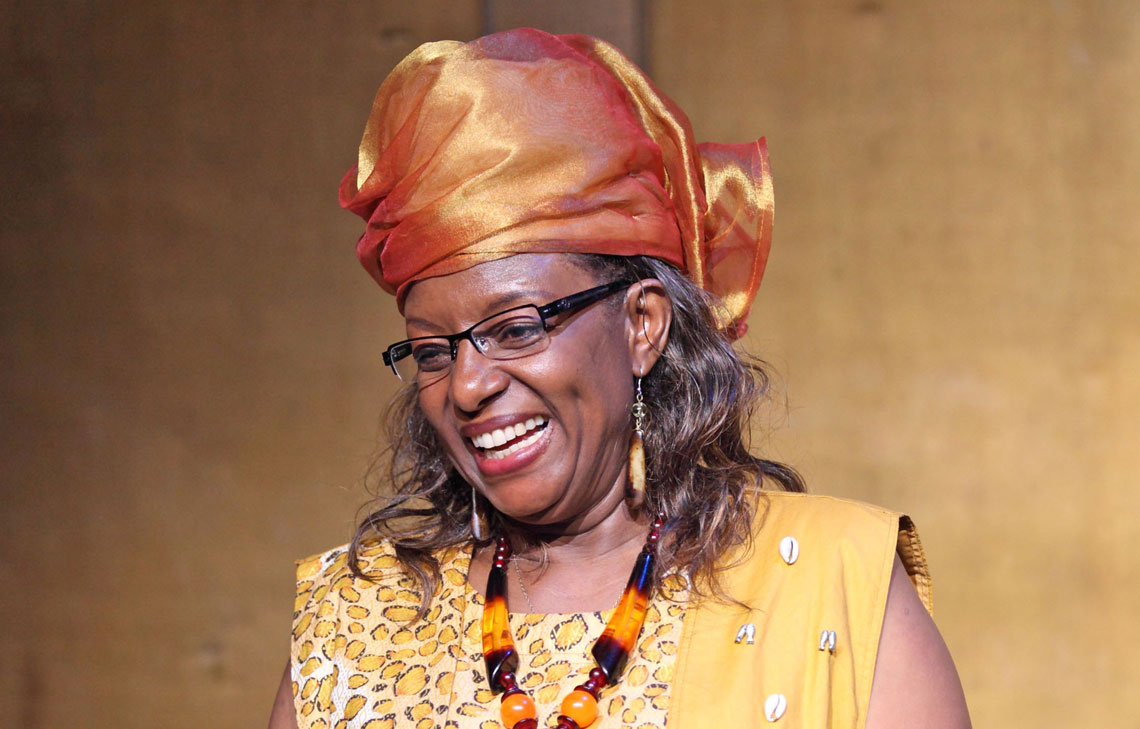 Few women in the microfinance world are as recognizable as Jennifer Riria. She is the CEO of Kenya Women Holding, twice- voted Ernst & Young Entrepreneur of the Year (East Africa and Kenya respectively in 2013 and 2014) and a Ford Foundation "Champion of Democracy." She was first female board member of the Nairobi Stock Exchange and the chair of Post Office Savings Bank for four years. She is also the chair of Women's World Banking's Board of Trustees. This level of success wasn't easy to achieve, however, for a woman in Kenya's patriarchal society.
Growing up in a poor household in rural Kenya, Jennifer witnessed firsthand the societal mistreatment of women: "I watched my mother and other women in the village operate as donkeys. They would carry on their backs firewood, bananas, a bag of other stuff and a baby. I saw them get abused, beaten and work 24 hours a day," she said in an interview. Education was her escape. She did well enough to be placed at the prestigious Precious Blood High School in Nairobi as a teenager and has never looked back. Instead, she has reached out a hand to help women and girls who were just like her once.
After Jennifer graduated from University of Dar es Salaam in Tanzania, she pursued additional studies in the UK at the University of Leeds. Then Jennifer returned to Kenya to complete her PhD at Kenyatta University. Her thesis topic—women, education and development—can be seen as a peek into her future, but before she became an advocate for women's economic empowerment, Jennifer taught at the university for ten years. It was only after a stint in the United Nations that she took a full step into the world that now holds her in such high esteem.
In 1991, Kenya Women Finance Trust (KWFT), the precursor to today's Kenya Women Microfinance Bank (KWMB), a subsidiary of Kenya Women Holding, was in a troubled state. Founded in 1981 under the auspices of Mary Okelo, the first African woman manager at Barclays Bank in Kenya, KWFT was set up to address the financial needs of women as a woman serving, woman led bank. Ten years on however, KWFT was bleeding money at the rate of $300,000 a year. Despite her lack of experience in the financial industry, Jennifer bravely took the helm and sought education, support and advice from those around her. In an interview with Financial Times, Jennifer confided: "I was the loan officer; I was the accountant; I was the auditor; I was everything. But I knew what poverty means; I knew what hunger means; I knew these women." This fearless dive into the unknown paid off. Many years later, KWFT emerged as a model microfinance institution, one that is dead-on in achieving its mission, providing 900,000 women with financial products such as loans, savings and insurance.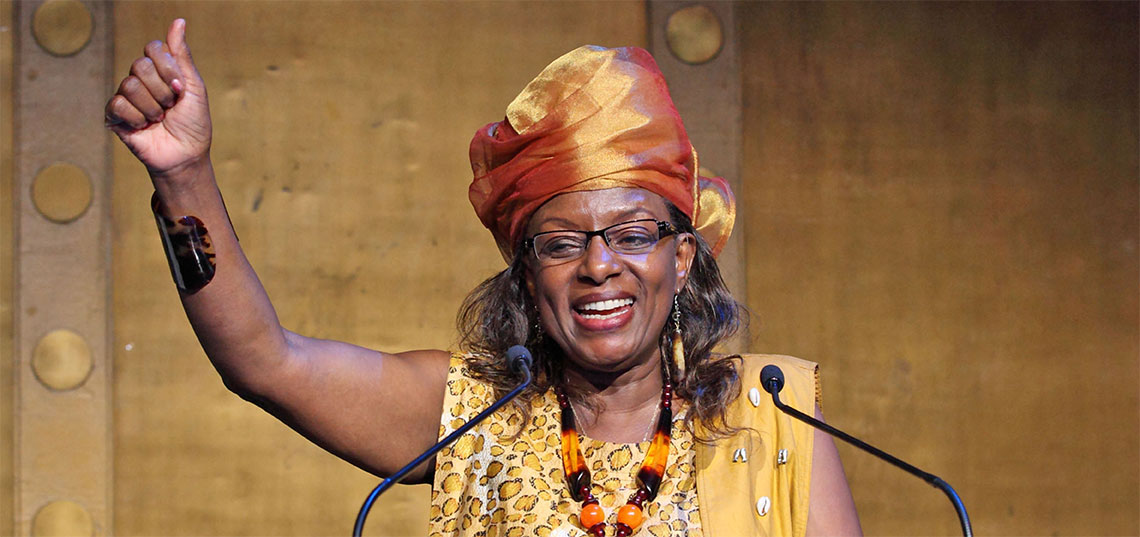 Especially in times of crisis, leadership can be the deciding factor in whether a company, or a cause, can survive. But contrary to the vision of a leader as a single individual rallying followers from on high, Jennifer's idea is this: "I like to work with people because I believe that I can't do it alone." Jennifer also believes that "People should not become leaders so they can be worshipped by the people, but so that they can truly serve the people with commitment and with sincerity."
When it comes to her position as chief in an industry dominated by men, Jennifer's position is clear: "I am big into women's leadership. We have got to have leaders to run these institutions and we need women to run them." Nevertheless, she admits that even at KWFT, women often drop out of the race for leadership at the middle management level. She worries that women don't want leadership positions because they have so many other priorities, particularly in their mid to late 30s when many are married with their first children. "We are very conscious of this and we try to push them up the ladder, but it is not always possible."
"…the woman is the core. She holds us up. It is essential to support women, if we want to make a difference."
In response to this, KWMB conducts leadership training to identify and develop women leaders. In fact, KWMB (then known as KWFT) won the first Women's World Banking Excellence in Leadership Award launched in 2011. The award recognizes the "role-model" institution in the network that exemplifies both excellence in women leadership and excellence in performance. Nevertheless, training is just one piece of the puzzle; mentorship is the other. "Women need to see that it can be done," she said. "My definition of mentors is people who will get women to move to the next level. It is not the ones who say 'be good and be nice,' no. Whatever it takes to move you to the next level, take it." She also believes that mentorship, like any good business plan, has to be structured and done in levels. "Mentorship is a slow process," she admits, perhaps even slower for women being mentored into leadership roles because they will be breaking the barriers of culture and the ladders of tradition at the same time.
Still, the path to women's leadership is clear for Jennifer: With mentorship, support, exposure and visibility "we will have strong women leaders," she says.
With so much achieved, what has kept the indefatigable Jennifer Riria going? Simple. It is the belief that "the woman is the core. She holds us up. It is essential to support women, if we want to make a difference."
Further Reading:
Interview with CNBC Africa "Women on Wealth" Nov 26, 2014
Inspirational success story for entrepreneurs: a biography of Jennifer Riria by Maramentor
Small loans, big ambition an interview with the Financial Times Jun 6 2014
Why Microfinance and Women? A speech at Women's World Banking